Transportation To Tampa Airport
Transportation To Tampa Airport. Need a Ride From Tampa Airport? Door To Door Car Service – Book Online – Bry`s Car Service.
Need a Ride to Tampa Airport? You came to the right place? Our travel service is more convenient than lugging luggage through public transit,
or renting a car and parking it at the airport for days on end, besides a shuttle is not convenient either, all those stops at every hotel along the way at every exit.
When you need a ride to the Airport, you can count on Bry`s Car Service, because we are the super shuttle of travel.
Private drivers at lower prices, therefore better then a taxi and door to door service here in Florida.
Bry`s Car Service will pick you up at your home or hotel and take you to the Tampa Airport, most importantly stress free.
Need a Ride? Leave the driving up to us…
Travel with us today here in Florida, leave the driving up to us on your next ride to the Airport.
We are located in the Venice FL area.
Tampa Airport (TPA) 4100 George J Bean Pkwy, Tampa, FL 33607
Transportation To/From Venice, FL 34293 to Tampa Airport
Please click "Book Now" to reserve a ride from Bry`s Car Service.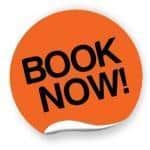 To book an online reservation with us, click Book Now. If you would like to learn who we are click About Us. Additional questions? Contact Us for any additional questions you want to know about Bry`s Car Service.
View Our Team. If you would like to speak with someone about your Ride to the Airport, please call (888) 991-RIDE (7433).
Did you know that the west coast of Florida is one of America's favorite vacation travel destinations.
Flights to and from the Tampa Airport are always in high demand and you need to find the right car service.
Bry`s Car Service is the super shuttle of transportation, door to door service. We give our customers the five star treatment they deserve.
Please read our testimonials. Need to track your Flight? Check our Flight Tracker.
Book A Online Reservation
Booking a reservation with Bry`s Car Service is easier than you think and you can book transportation online, within minutes.
Transportation to the Tampa Airport is provided by Bry`s Car Service is cost effective and efficient.
Trust our professional, experienced and friendly staff.
Learn more about the services provided by our company.
Got somewhere to go? We'll get your there in no time at a fraction of the cost.
Commonly asked questions…
How much does it cost for Transportation to the Tampa Airport?
We have a flat fee per service with no per minute fee, no schedule fee, no booking fee and you'll find yourself not ride-sharing either with our private drivers at the lowest prices found at Our Rates
What is your Cancellation Policy?
Our Cancellation Policy is simple. Give us (24) hours notice prior to your pickup time by replying to us by email and you will get a full refund!
When do I receive confirmation of an online booking I made for the Tampa Airport?
At the end of the online booking process made at Bry`s Car Service a booking confirmation will be displayed on your screen saying your booking has been sent and you will get an email of your itinerary, usually within minutes. If you have not received your email with your confirmation number please contact us at (888) 991-RIDE (7433)
Do I need to call to confirm my Pickup I made for Tampa Airport?
Once you received your confirmation email this means that your reservation has been booked and scheduled and you "DO NOT" have to call.
What are the top things to do in and around Tampa?
Spend a day at the world-renowned amusement park, Busch Gardens Tampa, to get some holiday thrills.
Watch a classic film at Tampa Theater, a historic theater and city landmark of downtown Tampa.
Head to Hyde Park Village, known for its boutique stores, upscale restaurants and many bars.
Enjoy the warm weather and get a unique view of Tampa by paddling the Hillsborough River, which flows through the heart of the city.
Head to the historic Ybor City to see a cigar being rolled in a local cigar cafe, and dine in the nation's largest Spanish restaurant, Columbia Restaurant.
Enjoy a family day trip out to Walt Disney World Resort in nearby
Orlando.
Stroll or bike ride along Bayshore Boulevard, one of Tampa's most scenic routes.
Jump into the action of your favorite movies at Universal Studios … Universal Studios Florida™ and travel to Universal's Islands of Adventure.
Describe Tampa International Airport, what is it like?
TPA airport is a smaller international airport than some but it is convenient and easy to find your way around. Tampa International Airport (TPA) is the premier gateway to the West Coast of Florida with a market area of 7.3 million people living within a two-hour drive. The airport serves approximately 21 million passengers per year with 85 domestic and international destinations. Tampa International Airport is unique in the way and its terminals are designed especially for airport transfers. You can meet your airport driver outside of the baggage claim area in the arrivals terminal. Flight information, arrivals and departures can be found here.
Parking
Tampa International Airport has a convenient parking option for everyone but its better and cheaper if you get a ride to the airport from Bry`s Car Service.
Looking for maximum convenience and car detailing while you're away? Try Valet Parking. Need an economical option for an extended trip? The Economy Garage & Lot is easy and affordable or just get a ride to the airport from Bry`s Car Service.
Find your perfect parking solution here.
Check out the Parking Information and Tips page for answers to the most frequently asked parking questions. You can also call the Parking Info Line at (813) 870-8790, speak to a parking management representative at (813) 870-8791 or send an email to parking@tampaairport.com. To reach Valet Parking, call (813) 870-8791 and request extension 8229 for Curbside drop-off or extension 8233 or 8234 for Short Term Garage pick-up or drop-off.
Shops and Amenities
Looking for a good read for your flight or picking up a last-minute souvenir? Tampa International Airport's shops offer up fine gifts and more. Have a little extra time before your flight? A relaxing chair massage, manicure or pedicure might be just what you need!
No boarding pass? No problem! Learn more about the new TPA All Access program that allows non-traveling guests to visit our airsides on Saturdays. Registration required.
The design of Tampa International Airport
The design of Tampa International Airport is one of the keys to its success. The main terminal offers food from fast food favorites to local Tampa-based restaurants. Shopping in the terminal includes the Tampa Bay Galleria and the Marriott Shopping Arcade. Banks and gift shops are a few of the services available in the landside terminal. Most Importantly transportation to the Tampa Airport is made easy by Bry`s Car Service.
When you land in Tampa you will be starting from the north end of downtown Tampa, Florida where Tampa Airport is located. An airside is an airport guest mall that presents a place to just relax, shop and be entertained particularly while you wait for your flight or connection. Most importantly each airside has direct transportation to the Tampa`s separate parking areas.
Serving millions passengers every year Tampa Airport therefore is known for the artwork that decorates every terminal.
Public Art Program
We are the facilitators and enablers of millions of experiences every year. Travelers making their way, both near and far, have entrusted us to serve as the beginning of new endeavors and the culmination of adventures had. More than an origin point or destination, we embrace our role as a part of a bigger whole – the journey.
More than forty years as a commercial airport has allowed us to build a diverse art collection that reflects our community. We value the artists, the works and the effort that gives public art to us all. And we look to build on this collection as our airport continues to grow and evolve.
Phase I of the Master Plan, gave us the opportunity to further craft a unique experience for airport users. Commissions during that phase included Esterio Segura, Daniel Canogar, Erwin Redl, Nick Cave & Bob Faust, Elisabeth Condon, Tim Prentice & David Colbert, Sheryl Oring and Ralph Helmick.
When you Ride to the Airport you can view the paintings of the history of flight. Drawings of marine life and interactive art displays that fill the Airport with joy and architectural appeal.
Interested in learning more about the collection? Contact the Guest Services department to sign up for an airport tour.
Tourist Information
Tampa International Airport is proud to be the Gateway to the West Coast of Florida.
Whether you're a first-time visitor to the Sunshine State or you're returning to see what's new, you're bound to find countless ways to spend the day on the fabulous West Coast of Florida.
From the world-famous beaches of Pinellas County to the fabulous shopping, dining and attractions of Tampa and Hillsborough County, you'll find something for everyone to enjoy in the Tampa Bay area.
Most importantly tourists love visiting the western-Florida city especially because they go to places like Busch Gardens, Tampa Bay or Dinosaur World. Besides, tourists also love our transportation service to the Tampa Airport!
Our convention and visitors bureaus can provide you with all the information you need to make your visit one to remember.
We make it easier and stress free because when you book a private ride from Bry`s Car Service your ready to GO!
You choose the vehicle that is right for your trip
You choose a vehicle that is right for your ride to the Airport. For example a private sedan (4 Door) most popular, SUV or even a Van, seats up to 12 passengers. Therefore, all you need to worry about is getting your luggage.
Enjoy your Ride…