Venice Ride to Fort Myers Airport in 2020
Need a Ride From The Fort Myers Airport? Transportation To The Fort Myers Airport Door To Door Car Service – Book Online – Bry`s Car Service.
If you need a Ride to the Fort Myers Airport you came to the right place?
Our travel service is more convenient than lugging luggage
through public transit, in addition most importantly such as renting a car and parking it at the airport, besides a shuttle is not convenient either, in addition with all those stops at every hotel along the way at every exit.
When you need a ride to the Airport, you can count on Bry`s Car Service, because we are the super shuttle of travel. Private drivers at lower prices, therefore in addition better then a taxi and door to door service here in Florida.
Bry`s Car Service will pick you up at your home or hotel and take you to the Tampa Airport, most importantly stress free.
Leave the driving up to us…
Travel with us today here in Florida, leave the driving up to us on your next ride to the Airport.
We are located in the Venice FL area.
Bookings Instantly Confirmed!

WE ACCEPT
Fort Myers International Airport (RSW)
Transportation To/From Venice FL to Fort Myers Airport
Please click "Book Now" to reserve a car from Bry`s Car Service FL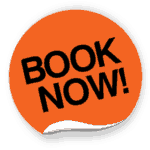 To book an online reservation with us, click Book Now. If you have additional questions or need to contact us or want to learn more about Bry`s Car Service. View Our Team. If you would like to speak with someone about your Ride to the Airport, please call (888) 991-RIDE (7433).
Did you know that the west coast of Florida is one of America's favorite vacation travel destinations.
Flights to and from the Fort Myers Airport are always in high demand and you need to find the right car service.
Bry`s Car Service is the super shuttle of transportation, door to door service. We give our customers the five star treatment they deserve.
Please read our testimonials.
Book A Online Reservation
Booking a reservation with Bry`s Car Service is easier than you think and you can book transportation online, within minutes.
Transportation to the Fort Myers Airport is provided by Bry`s Car Service is cost effective and efficient.
Trust our professional, experienced and friendly staff to get you where you need to go.
Learn more about the services provided by our company.
Got somewhere to go? We'll get your there in no time at a fraction of the cost.
Commonly asked questions…
How much does it cost for Transportation to the Fort Myers Airport?
We have a flat fee per service with no per minute fee, no schedule fee, no booking fee and you'll find yourself not ride-sharing either with our private drivers at the lowest prices found at BrysCarService.com
What is your Cancellation Policy?
Our Cancellation Policy is simple and we understand your travel plans may change, so we offer a simple cancellation policy. Give us (24) hours notice prior to your pickup time by replying to us by email, and you will get a full refund!
When do I receive confirmation of an online booking I made for the Fort Myers Airport?
At the end of the online booking process a booking confirmation page will then be displayed on your screen which will say your booking has been sent and you will get an email of your itinerary, usually within minutes. If you have not received your email with your confirmation number please contact us at (888) 991-RIDE (7433)
Do I need to call to confirm my Pickup I made for Fort Myers Airport?
Once you received your confirmation email this means that your reservation has been booked and scheduled and you "DO NOT" have to call.
You choose the vehicle that is right for your trip
You choose a vehicle that is right for your trip. For example a private sedan (4 Door) most popular, SUV or even a Van, seats up to 12 passengers. Therefore, all you need to worry about is getting your luggage.
Enjoy your Ride…